Considering buying a home? Here's a brief overview of what steps to take. Ready to sell and/or buy? We'd love to help you in Lancaster County, PA! 717-723-9080
Buying A Home | Steps To Buying A Home
Getting A Mortgage…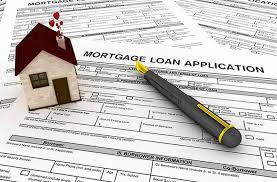 Your very first step in the home buying process should be to obtain a pre-approval with a trusted lender or mortgage broker. We'd love to connect you with great lenders in the area! If that would be helpful for you, call us (or text) 717-723-9080! The most important reason to start with pre-approval is this – you've been looking for homes and found the one you love, but it's priced higher than the amount of your pre-approval.  It's super disheartening to have to lower your budget 'after the fact' – so knowing your approved budget is a really big, important first step. It allows you to focus on homes that you can afford and are suitable for you! It also puts you in a great position to write an offer immediately – especially in fast-paced markets (aka sellers' markets, where inventory is low & demand is high).
The pre-approval process is fairly simple. You can start the process online – or you can call a lender. You can also set up an appointment directly with the lender to sit down and review your financials & discuss the process together.
The process is typically pretty quick, and with a phone call or an in-person meeting, you'll be able to determine the amount you 'can' afford. From there, you'll determine the amount that you 'want' to afford. (Remember – "just because you can – doesn't mean you should!) In other words, if you know that you don't want to exceed "$" per month, it's important to verbalize that to your lender and your Realtor so that expectations are set properly.
Let us know how we can help find the best lender for you!
Home Search
Your Realtor will set up a home search for you, either on their website or on their MLS portal. As you find homes of interest, you'll want to reach out to your Realtor to schedule a time to view the home(s)! *Remember – many sellers need advance notice for showings, even in market environments where homes are selling quickly.*
*Myth* – Realtors can only show homes listed by their company / brokerage.
*Fact* – Realtors & brokerages work cooperatively together – so your chosen Realtor can (& should) show you all homes of interest, which keeps the process streamlined for all parties!
We recommend that if you're not familiar with the areas where the home(s) are located, you drive through the neighborhood to determine whether or not it's a place that you would feel at home. You'll learn pretty quickly which features you'd "like to have" and which features you can't live without.
As you work together with your Realtor it's exciting to find the home that's right for you! Once you find "the" home of your choice, your next step will be having your Realtor write & submit your offer!
What NOT To Do Before Closing On A House
It's really important to remember that during the process of buying a home, you need to be extra careful with your finances. (We have had experiences with buyers who have not been able to close on their chosen home after making one or more of the mistakes below! While this list isn't comprehensive, it is intended to be helpful. If you have specific questions, direct them to your chosen lender.)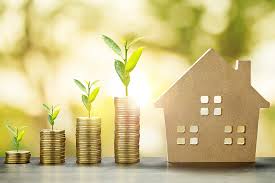 Buyer has co-signed on a loan for another person during his / her (own) home buying transaction.
Buyer has reduced his / her hours at work. (ie – full-time to part-time)
Buyer lost his / her job and forgot to tell the lender.
Buyer made large purchases (cash or credit) during the process.
Buyer opened (or closed) credit accounts.
Whether you're buying appliances, a car, or an engagement ring (to name just a few!) – you will need to have a conversation with your lender to determine any possible ramifications and whether the decision would affect your ability to complete your home purchase. This is VERY important!
HOORAY! Making An Offer On A House!
When you're ready to make an offer, your Realtor will assist you through the entire process and give you counsel. They should do an analysis of comparable sales for you to aid in deciding what to offer. They will also ensure that you have been provided with an estimate of your closing costs and monthly payments.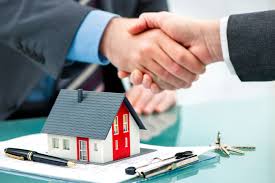 You will need to provide an "earnest money" deposit (sometimes known as "good faith money" at the time of your offer. This shows the seller(s) that you are moving forward in "good faith" by providing them with a deposit towards your purchase.
The seller's agent deposits the earnest money into their brokerage's escrow account. (a non-interest-bearing account) You generally receive that money back as a credit at settlement.  Typically, the larger the deposit, the more 'comforted" the sellers feel, which indicates your sincerity in completing the purchase. Typically, anywhere between 1% and 5% is considered acceptable, depending on price point and local market conditions. Certainly, if you'd like to give more, that's fine!
Talk to your Realtor about the process!
Inspections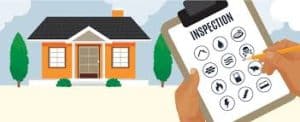 After offer acceptance, your next step is to schedule home inspections. A home inspection generally lasts two to four hours, depending on property size and condition. We have a list of preferred vendors we're happy to share with you!
Within the offer/contract, there's normally a due diligence period. During that time frame, (which in our local market is typically 10 to 21 days from the point of final acceptance of your contract), you'll call and schedule your chosen inspections. This is your dedicated time with the home inspection professional that you've hired.
Your Realtor will guide you through negotiations with the seller. (& seller's agent) The seller will have a deadline to respond after they receive your inspection report and request for any repairs. This deadline is negotiated in the initial contract provides them with time to perform their due diligence – obtain estimates, etc. – and to formulate their response to your requests. (Locally, it's generally around five days for the seller response period.)
During the inspection, you'll follow the inspector through the home and get a really good understanding of any major concerns about the property. They're likely to also provide you with guidelines on daily maintenance of the property, annual maintenance, and also note any items which may require attention in the near future.
This time together with your inspector is valuable to ensure you fully understand the condition of the property!
*Pro Tip* – We recommend that you take a tape measure and consider measuring for blinds, curtains, appliances, etc. during the home inspection.
We ALWAYS recommend that you schedule home inspections as soon as possible once your offer has been accepted, so you are within your contingency period for all inspections & response time. For example, if you've got a 10-day contingency period, try to schedule inspections to happen within the first few days. It's super important to have time – so that – if the home inspector finds things that need further investigations (ie – roofing issue, plumbing issues, structural issues, etc.), you're still able to abide by the timelines established in the accepted contract. This allows time for you to hire additional professionals in these specialties to review those items of concern, provide estimates, solutions, etc..
Once you have obtained all of the inspection reports, you'll review those together with your Realtor and discuss each of the things that are of concern to you.
*Keep in mind that even on almost-new homes there may be some issues discovered – a loose toilet, a jiggly doorknob, etc..
*Your focus will be to identify costly items or items that are a safety concern.
PRO TIP *It's also important to keep in mind that just because someone has an old heating unit that's working – doesn't mean that you'll be able to negotiate a new heating system at the seller's expense – even though the inspector noted that it could be near the end of their usable life.*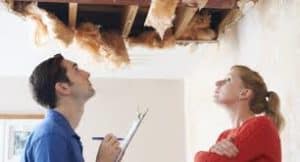 Your Realtor can provide additional info. on home warranties and other ways to address and negotiate inspection issues.
Following inspections, the typical process will be:
you accept the inspections with the results and the findings of the home inspector or inspectors, or
you negotiate via your Realtor for a seller credit, a reduction in price or for the seller to make repairs
Appraisal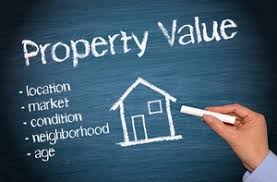 Next up, your lender's going to order an appraisal to be completed. The appraisal will protect the lender and substantiate the bank's investment into the property with you in the form of the mortgage.
Normally, once the appraiser visits/views the property for the appraisal appointment, it takes about two to three weeks to receive the appraisal results. *Buyers are entitled to a copy of the appraisal, which is generally sent via email.*
If the property does not appraise for the full sales price, the seller may agree to reduce the sales price to the appraised amount – OR –  the buyer may need to come up with additional funds to pay the difference in cash. (Sometimes, sellers and buyers will find another mutually acceptable solution.) If there are appraisal issues, it's important to get expert guidance from your Realtor & mortgage professional!
If we can answer any questions for you, we're always happy to help! Call us anytime at 717-723-9080!