PA buyer agency contract, buyer tenant agency contract PA – Read more here! Ready to buy? Call Jennifer @ 717-723-9080 or email jenniferking@remax.net  
What is a Buyer Agency Contract?
In Pennsylvania, should you choose to be represented as a buyer, you will want to make sure to hire a buyer agent to serve as your representative. Typically the buyer agency contracts run around six months, and during that time you're going to be working closely together with your agent ideally and looking for the property that you're looking to purchase and have representation throughout and assistance with determining the right price to offer, determining what items should be looked at for further investigation from home inspections, negotiations, all of the legally binding paperwork and so much more.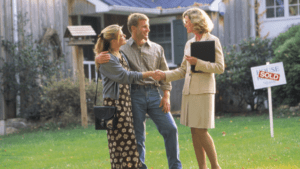 Here is a sample copy of the buyer agency contract for your review so that you can review – and also understand what it means when you sign one. This ideally ensures the interests of both agents and buyers for representation throughout the real estate transaction.
You can read all about it here, download a sample buyer / tenant agency contract here!
Ready to buy? Feel free to call Jennifer! 717-723-9080