The PA Consumer Notice information can be found here! When you're ready to sell or buy, call 717-723-9080!
What is the PA Consumer Notice?
If you are involved in a real estate transaction in Pennsylvania, it is required by law that the real estate professional you speak with provides you with a copy of – and information on – the Consumer Notice. This form is approved by the Pennsylvania Association of Realtors and is required to be presented to every prospect at the very first meeting of substance. The Consumer Notice outlines the different ways that you can be represented in a real estate transaction in Pennsylvania. It's important that you read and understand the disclosure. There are two pages in the current Consumer Notice – and you should read and review them to ensure that you understand the options available to you with regard to representation.
Seller Agency
The first way would be the seller agency. It's pretty obvious, this means that you're going to be represented in the sale of your property. In a seller agency. The agent is required to make a continuous and good faith effort to get the property sold and to work exclusively for the seller.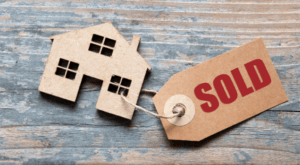 Buyer Agency
With a buyer agency signed by real estate agent and buyer, you will be represented in the purchase of a property in Pennsylvania. The buyer agent is required to act in the buyer's best interest. This includes helping them find the property of interest and working confidentially throughout the transaction on the buyer's behalf.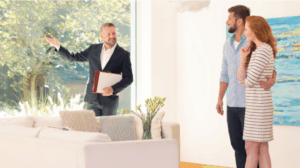 Dual Agency
The third option for representation in Pennsylvania is dual agency. In this situation, a seller agent has a property listed and is working for the seller.  The agent is required to disclose the representation if a buyer also wants to work with the (same) agent. This requires that a disclosure must be signed by all parties acknowledging that the agent is representing both buyer and seller, creating a dual agency. It's important to keep in mind that the agent must act in the best interest of all parties throughout the transactino. The agent must not ever take any action that would be adverse or detrimental to either party.
Designated Agency
In a designated agency. The broker can appoint another agent to represent the interests of a party. This can ensure that both the seller has seller agency and that the buyer has buyer agency representation. In an instance where a listing is held within the same company, only the broker serves as a dual agent, not the agent who has the property listed.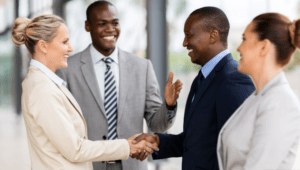 Transaction Licensee
And lastly, the option of transaction licensee… If someone is acting as a transaction licensee, they are not representing either party. They are simply helping to facilitate the transaction.
Consumer Notice – A Summary
When engaging in a real estate transaction in PA, you need to read and understand the entire Consumer Notice, which details each of the ways you can be represented. This is especially important, as it also outlines the responsibilities which real estate licensees in Pennsylvania have to their clients. There are, of course, some components that are required by all licensees – regardless of the representation that buyers or sellers choose. These include dealing honestly and in good faith, accounting for escrow deposit monies, making sure all parties comply with the real estate sellers disclosure law, and also advising that the consumer seeks legal or other professional advice on items that are out of their scope of expertise
I've included a link for a copy of the Consumer Notice. You'll find it here: