Wondering how to protect your home from burglary / how to protect your home from theft? Here are some tips to burglar-proof your home! For all things real-estate related in southeastern PA, contact The Jennifer King Team anytime at 717-723-9080 or jenniferking@remax.net!
1. Nighttime Isn't the Best Time For Burglaries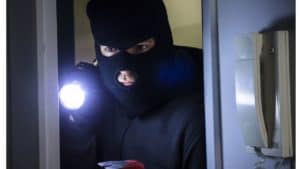 Burglaries are often perceived to be a nighttime threat. However, professional burglars confess that their preference for burglarizing homes is actually daytime. Most people are at work, school, etc. during the day – making weekday daytime hours a great time to target homes of interest.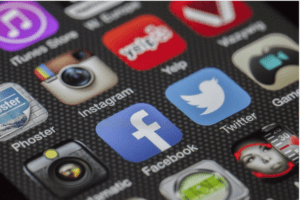 Many burglars confess to watching people's social media accounts to determine the occupants' schedules, vacation/out of town times, etc..
People frequently publicly post home addresses, etc.. We highly recommend that you refrain from posting this info., posting vacation pix, etc. while out of town – and instead wait to publish until you've returned.
3. Burglars Prefer Homes Without Active Security Monitoring
Burglars prefer to target homes without security systems. We recommend that you consider security window stickers at a minimum – or consider having professional monitoring in place, including mounting visible cameras.
We like SimpliSafe for budget-friendly security professional monitoring, though there are many great options available today, without 'breaking the bank'!
We also recommend you consider investing in tools to make it look like you are home – such as smart light bulbs, etc..
We recommend a visual doorbell – and personally love our Ring doorbell – which alerts our phone when anyone is near our door – allowing us to view and even speak to them remotely.
For smart bulbs, we like these: (which can be activated remotely)
We like our TP Smart Plug – so simple – plug it in – connect it to the wifi & you can use Alexa to turn devices (lamps, etc.) off & on – even when you're out of town! This is the 'modern' version of putting timers on your lights! (though that's still a good option too. Here are a few smart plugs that we like:
4. Shrubs, Outbuildings, Fences, Fountains Etc. Make Great Hiding Spots
Keep your hedges trimmed, and think twice about large architectural features like fences, walls and fountains, which can make great hiding places.
The best defense is a clear and well-lit exterior.
5. Burglars Are Tempted By Homes That Have A Known Weapon/Gun Supply &/or Prescription Drugs
A gun is stolen roughly every two minutes in the U.S. We recommend that you always keep them locked up and/or in a gun safe. To state the obvious, you should also refrain from making statements online or in-person to people about your weapon stash. Spoken (or written/online) words about this – are virtually impossible to retract.
Keep prescription meds. under lock and key – especially important when your home is on for sale, during open houses, when entertaining guests (&/or acquaintances, children's friends, etc.).
6. Openly Displayed Valuables Increase Risk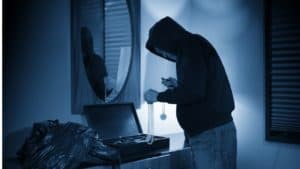 We recommend that you keep your expensive items out of plain sight. For example, don't display your valuables near windows and common areas of your home. Consider keeping valuable items and family heirlooms in a household safe that is either too heavy to carry or professionally mounted to a floor or beam that can't be removed from the home.
It's a good idea to keep a video or photo inventory of your most important possessions. It doesn't have to be extensive – just a video walkthrough, opening doors, etc. – will aid in the event of loss – to show which items you had – and which items are missing or need replaced. (also helpful in the event of loss – fire, flood, etc.)
7. Lighting Is A Burglar's Enemy
Burglars are attracted to properties that are dark so they can be easily concealed while attempting to break-in.
Consider installing burglar-deterring lighting by adding motion sensor devices.
*Disclosure*
***Jennifer here – In full disclosure, as an affiliate marketer for many companies, I may (or may not) receive a benefit if you choose to purchase items using my affiliate links within these articles. It's important to note that I ONLY promote items I have or would personally use – and there is no additional cost to you if you choose to use my affiliate links. Always happy to answer any questions! Jennifer***