Looking for great cultural spots in Lancaster County? In this post, we visit the Freiman Stoltzfus Gallery in Lancaster City! Call The Jennifer King Team @ 717-723-9080!
Freiman Stoltzfus Gallery
Learn About Freiman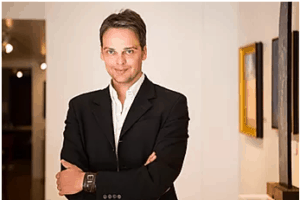 In this post, we visit w/ artist Freiman Stoltzfus. Freiman and Jennifer became friends through mutual friends, and share similarities in their backgrounds. (Jennifer was raised Mennonite & Freiman was raised Amish, both in Lancaster County.)-
Jennifer: Is there any like a particular theme in your work or things that you really enjoy?
Freiman: Well, my work is really inspired by my own personal interests. So the bedrock of my inspiration is music, especially classical music.
So if you look closely, almost all my paintings have some kind of music thread running through them. Sometimes it's subtle, sometimes it's very obvious. My other interests are in nature.
I love the four seasons and I love architecture. When the holidays approach, we have so lots of events in the gallery.
I have Christmas ornaments available throughout November and December, and some of the pieces are very affordable prices.
Jennifer: So sometimes we have clients looking to move to the area and asking, what things can they do with some cultural flair in & around Lancaster city.
Freiman: Well, First Fridays are great and then we have two art walks in May and October. What I love about Lancaster is the creative joy that is shared not only by artists, but by the community. There's so much excitement and people love creativity in all its forms.
Some of his work can be seen here: Click Here
 Gallery Hours:
Lancaster (142 N. Prince Street) : Tuesday-Saturday 10am – 5pm 
Philadelphia (1042 Pine Street) : Thursday-Saturday, 12pm – 6pm
And by appointment  717.435.9591 (Lancaster)  215.845.5334 (Philadelphia)