Thinking of moving in Lancaster County, PA? Call The Jennifer King Team @ 717-723-9080!
An Interview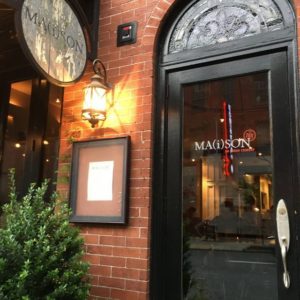 Maison is a beautiful restaurant right on Prince Street. It's a small intimate place that is absolutely beautiful and definitely has been a buzz word here in Lancaster for a little bit now.
Jennifer: Could you could tell us a little bit about the restaurant?
Christian: We have intimate seating for 26. The cuisine is French inspired. We've been in this location for eight years now. We try to work with as many local vendors and farmers as possible. The menu changes in some fashion weekly, and we're BYOB, so you can bring your favorite libation and sit down and have dinner with us.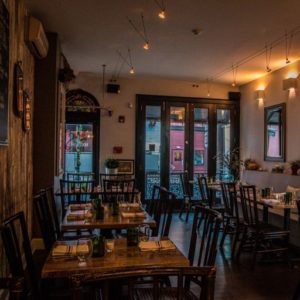 Jennifer: So tell us a little bit about the inspiration behind starting something and why you chose Lancaster City. How was the cuisine chosen and so forth.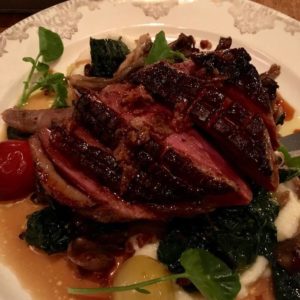 Christian: So back when the proprietors Taylor and Leann got the space, I think that Taylor had just finished up with culinary school at CIA. And I believe they were going to go on a little sort of post-marriage tour and this building came up. One of their friends told them about it. So they moved to Lancaster and opened it up. And Maison, it has little quotes in the name because their last name is Mason. And for the first few years they lived upstairs, it's a really awesome apartment up there.

Jennifer: So if you're in downtown Lancaster City and you'd like to try Maison, how can we find your menu and things that you have going on here?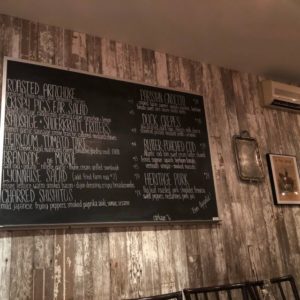 Christian:  You can check out our Instagram, Maison PA.We're always updating it. On our website, if you go on the menu portion of it, we change that pretty often as well. Pretty much as the menu changes. We try to stay on top of that. Otherwise, you can just give us a call (717) 293-5060, if you don't have those options. Also, Resy, If you're familiar with that app, we're also on Resy.
Jennifer: Thank you so much for your time, Christian. We appreciate you taking the time with us tonight. We wish you and the owners continued success.