Thinking of moving in Lancaster County, PA? Call The Jennifer King Team @ 717-723-9080!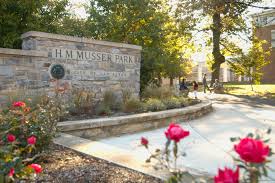 The H.M. Musser Park in Downtown Lancaster City, Pennsylvania, it's a great place for families to hang out, and also very convenient to center city. You'll find that people who are looking to move in the Musser Park area love its walk ability, love the convenience to this beautiful park, and it's just a really great up-and-coming area right in the heart of Lancaster.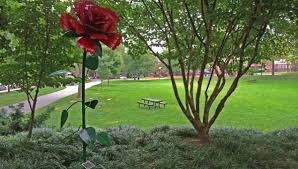 Lancaster City is known as the Red Rose City. This beautiful Lancaster Red Rose was donated by Daniel Whitmer, in memory of Carolyn Steinman Nunes.
If you would like more information about Musser Park, you can check here: https://www.musserpark.org/
Musser Park includes large grass area and playground and is in close proximity to the Lancaster Museum of Art.
If you are interested in renting Musser Park for an event, click here for information about receiving an activity permit. For event and activity permit questions, contact the City of Lancaster Office of Promotion (LOOP) at 717-291-4758 or LOOP@cityoflancasterpa.com.