Looking for ideas on how to get your house ready to sell? Here are some ideas from the professionals! Ready to sell your Lancaster County, Berks County, or Lebanon County home? Call 717-723-9080 today to schedule your complimentary consultation w/ our seasoned team of experts!
Questions to Ask Yourself When Selling a House…
Ask yourself these questions – and then ask a Realtor®:
Here's what you should ask…..
If you've been thinking about selling your home, you're quite likely excited about the possibility of moving and starting a new chapter of your life. Simply deciding to sell your home isn't enough, though. The process of putting your home on the market can be overwhelming and time-consuming, so before you try to sell your property, you should ask yourself a few questions. Being honest with yourself and with the people around you will allow you to have a more positive selling experience when you're ready to move.
---

1. Why are you moving?
Be truthful. Why do you want to move? Are the neighbors terrible? Do you dislike the layout of the kitchen? Are there plumbing issues? What features of your home make you want to sell? Your answer may be simple. Perhaps your family is growing, and you need more space. However, sometimes the answer is more complex. Maybe you've been having problems with your HOA (Homeowner's Association). Perhaps you simply don't like the area/location of your home…
---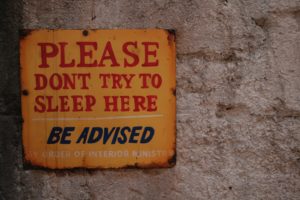 2. Are there any serious problems with the house?
Potential buyers are likely to have a home inspection (or inspections) as part of the process of purchasing your home. What items might the inspector discover? Are there any serious problems with the home? Sellers are required by law in Pennsylvania to disclose in writing (on the Sellers Property Disclosure) any and all defects and problematic items to potential buyers. If your home has some issues, you may want to consider fixing them before you put your home on the market in order to get the best possible price. In fact, some of our seller clients choose to do a home inspection prior to listing and make the report available to potential buyers. This can be a great strategy for decreasing the likelihood of low-ball offers, and decreasing the seller's liability of not disclosing all items, (which buyers may assume you were aware of). This also gives you, the seller, the benefit of choosing to rectify any items that need attention – in the manner which you choose – versus the buyer dictating if/what should be done as part of the process during the transaction.
---

3. What are other houses in the neighborhood or area selling for?
Are homes in your area selling well? If they are selling, how quickly and for what price? If neighborhood houses are selling above the market average, you may be able to sell at a similar price.
If the market in your area is poor, though, that may impact your home's pricing.
---

4. Should you hire a real estate agent?
Before telling people (or advertising) that your home is for sale, consider whether you will hire a real estate agent. If you don't have a background in real estate, an agent will become a very valuable asset for you to enable you to achieve your goals in a timely and profitable manner. Professional, experienced agents will help you promote your house, but may also make suggestions for minor adjustments that could be made to the property to help it sell faster and/or for more money. A knowledgeable agent can be worth their weight in *real* dollars! Consider choosing a CRS…here's why!
---

5. Are there things potential buyers should know about your home? If in doubt, disclose!
Ask yourself what things potential buyers may want to know about your home. If there is anything about your property that you feel should be disclosed, it's a good idea to consider sharing these items with buyers. For example, if your neighborhood has problems such as noise, odors, etc., we always recommend honesty in sharing anything you feel could cause concern. After all, you'll want your sellers to be thrilled with their choice to purchase your home – even post-sale! Keep in mind that while death or crime in the home (or on the property) may not legally be required, buyers are likely to find out items of public record at some point – and this could lead to a transaction failure in the future…
Ready to sell &/or buy? Looking for professional guidance? Contact The Jennifer King Team @ 717-723-9080 & put their expertise to work for you now!
Packing to move? Everything you need to move in one place at UsedCardboardBoxes.com – CLICK HERE You might also like:
Avoid These Emotional Mistakes When Selling A House
What Are The Closing Costs For A Seller In PA?
Should You Remodel Your Home Before Selling?