Many sellers who are preparing to sell their homes do things like making minor repairs, cleaning carpets, updating paint, etc. Making the appropriate updates & upgrades may help set your home apart! However, here are some additional items to consider:
1. Invisible Gas. Radon gas is a naturally occurring gas found all over the United States. No matter how your home is constructed, radon can seep into your home from the ground level. Studies show that it may increase your risk of lung cancer. A professional radon test will show levels currently that are currently existing in the home. High levels of radon can typically be remedied by the installation of a radon mitigation system. (Current costs range in the $900-$1300 range, but could be less if the home has passive radon mitigation piping in place.)
---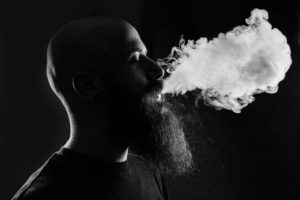 2. Smoking &/Or Homes With Offensive Scents. Most of the evidence is anecdotal, but real estate agents report that a home with at least one resident smoker typically sells for 10 to 30 percent less than a comparable home with no resident smokers. It's not just cigarette smoke smells – mildew, mold, cat &/or dog urine and strong cooking odors may also hinder your sales. If in doubt, ask an objective friend or family member to walk through your home and notify you of any strong or offensive odors.
---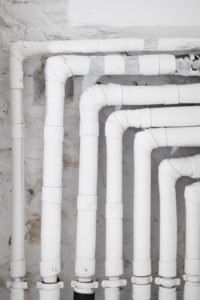 3. Galvanized, lead, or polybutylene plumbing pipes. Galvanized pipes were used extensively in homes built before 1970. They're pretty good at carrying the water supply when they're new, but, after a few years, the pipes can corrode and get clogged with sediment, causing larger issues. In more recent years (1980s & 1990s), many homes were constructed with polybutylene piping. These pipes have since also been deemed unreliable. Home inspectors will typically recommend monitoring for leaks and/or recommend replacement.
---
4. You Live in a Condo. There's one major problem with condos – the Federal Housing Administration (FHA) doesn't always approve them. In fact, the FHA doesn't always agree to approve condo associations, which can create financing issues for buyers with these types of financing. Some of the FHA guidelines include:
No more than one-half of the units in the building may be rented to tenants
Less than 15 percent of homeowners may be delinquent on their association fees
The condo association must typically have no current litigation against it – and typically at least one year's worth of cash reserves.
With the FHA funding over 50 percent of all buyer loans today, FHA approval makes a big difference in terms of your ability to sell your home. If your condo association does not meet FHA requirements and does not keep the association approved by following the guidelines, you can only sell to buyers who qualify for a conventional loan. Conventional loans typically have stricter down payment, credit score, and debt-to-income ratios.
---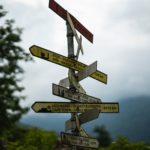 5. Street Names. Home buying is an emotional process, and nothing can trigger buyer emotions quite like the name of your street. Grand-sounding suffixes like Boulevard, Avenue, Place, and Way sell at an average of 36% higher in some cases – over street names like Alley or Street, according to property web portal Trulia. Obviously, there's not a lot you can do about your street's name or the state of your condo association.
When selling your home, focus on the things you can control and stay positive! There's a buyer for every property in the majority of cases. When you are ready to sell your house, anywhere in the nation, contact us at 717-723-9080. We've got friends in the industry nationwide – and we'd love to connect you with one of our peers, to ensure you get professional representation anywhere!
People also read:
🤷 5 Questions To Ask When You're Considering Selling Your Home 🤔