Downsizing? Considering streamlining your life? Check out these tips on how to get rid of stuff before moving! Selling? We'd love to help! Call us anytime at 717-723-9080
Any guesses on which items many of us have that no one else cares about – or will want?
This is an important factor when considering minimizing or downsizing your life – whether with a physical move – or just to get some "mental breathing room" in your current space!
Many people have spent much of their lives – carefully collecting, polishing and preserving items that are special to them – in hopes that future generations will want to have them and pass them along to their heirs. I have a sad surprise for you…
Nobody wants our "stuff." (Unbelievable, right?!) Here are some common items and challenges that we encounter routinely in real estate:
Many homeowners plan to sell their collections – in hopes of using these monies for their future needs (future living arrangements, nursing care, etc.).
Unfortunately, in many cases, my own generation (Gen X) and those behind us – have placed little value on collector's items. These include:
glass and ceramic items
china and silver-plated dishes
dolls
clocks
baskets
stamps
baseball cards
antiques
costume jewelry
(just to name a few…)
Yes, in some instances there are specific markets for selling specialty items. It's definitely worth exploring with a professional if you believe you have items of great value – to obtain an expert's opinion on current value.
And more items to consider parting with…
How about Oriental rugs? Unfortunately, no matter how beautiful or expensive they were, oftentimes they're worn and/or out of date in the minds of today's buyers.
And furniture? Unless it's mid-century modern, which has come back and become really popular recently, few buyers are in love with used furniture.
What about old picture albums? (ie – who are these people, anyway?) Personally, I'm a fan of old photos…but many are not. My grandmother had some great photo albums of pictures of our ancestors, but for the most part – people don't want our old pictures.
Let's not forget also parting with books, magazines, (or every greeting card you've ever received!) LOL These items – with a few exceptions – aren't generally very meaningful to the generations behind you – or to your home buyer.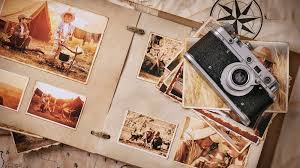 RE: Old technology… People generally don't want old printers, computers, monitors and TV's.
What's the answer?
Here are some ideas for you.
First of all, stop adding to your possessions and collections.
Decide which items are most important to you that you may want to keep – or pass on to generations. (& share their sentimental value/story with your loved ones!)
Used clothing – Consider taking your nicest items and either selling them or gifting them to a shelter, where they may be valued by the recipients.
If you have items of value, we would recommend getting an appraisal – or perhaps an auctioneer involved.

We see scenarios frequently where people decide they'd like to downsize – but they've got a house full of "stuff," are overwhelmed, and don't know where to begin.
We are happy to connect you with local resources for people who can provide whole house "cleanouts" for you and dispose of items – or guide you through the process as you begin to sort through your personal property. They can assist you in deciding what to save, what to gift, what to sell…
You can bless your loved ones – by taking care of this (seemingly monumental at times) task in advance of it being their responsibility!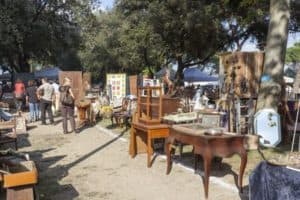 If you're considering downsizing, we'd be happy to provide a no-obligation consultation to guide you through the process! We've got years of experience assisting sellers through this same process! Reach us anytime at 717-723-9080!