Home inspection tips for sellers, inspection time frames and more can be found here! Questions? Call The Jennifer King Team @ 717-723-9080!
Inspection Appointment Scheduling
Here are a few quick pointers relating to the home inspection process:

The inspection appointment scheduling will be handled through our showing concierge. (the same people who schedule your showings will contact you to schedule inspection(s))
How Long Does A Home Inspection Last?

Inspections typically last 3-4 hours. Buyers are often present (with their hired home inspector) during this time. We recommend that sellers are NOT present for the inspections. The inspector has a keycard and is able to gain access at the scheduled time, so you don't have to be present for access. The inspector will go through the entire home, inspect all items roof to basement and note any items that need repair, and/or are nearing the end of their life.
How To Prepare For A Home Inspection

Clean the house – This sounds simple, but many sellers overlook this tactic. Home inspectors are people first, inspectors second. Clean homes suggest to buyers and inspectors that the home has been well maintained.
Keep the moving 'mess' organized. Everyone recognizes that you're likely packing for a move. We recommend that boxes are stacked neatly, often in the basement or garage, and away from mechanicals, and walls. (ie center of a room in the basement, etc.) so that outlets aren't blocked from visibility and testing. It's important to provide a minimum of three to four feet of working/inspection space around the mechanicals.
Be prepared ahead of the scheduled time. Buyers and home inspectors may arrive early. Make sure you're dressed and ready to leave the home!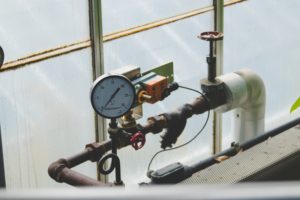 All utilities should be powered/connected. Please make sure that ALL utilities (water, electric, gas/oil/LP gas) – AND all appliances – water heaters, fireplaces, HVAC equipment, garage door openers, lights, etc.) are operational, and that safe, unobstructed access is available. (this also includes electrical panels, crawl spaces in basements, attics, etc.).
*NOTE* The inspector is not permitted to move personal items or to activate non-functional utilities (i.e. lighting "pilot" gas appliances, etc.) or move furniture or personal belongings. If they have to make a repeat trip to the property due to inaccessibility, there is often a charge to the sellers, and this could delay inspection timelines and/or settlement.
Leave keys and/or openers. If your electrical box and/or any parts of the home or outbuildings require a key, it's important to leave them at the home for the inspector's use. (ie – laying on the kitchen counter)
Clear brush and/or snow from the exterior of the home. No one expects you to shovel a tunnel around the foundation, but if the visibility and access are blocked by snow, do provide a path around the house. In the spring/summer/fall, consider cutting back trees and bushes that are touching the house, and ensure that mulch is below the siding (if applicable) line and not sloping towards the home.
Provide repair documents. We suggest leaving repair and/or maintenance receipts in a visible location (ie – kitchen counter) – for documented work, especially updates and upgrades to items such as the roof, the heating/cooling system, electrical upgrades, new appliances, etc.. 
Leave the property for three hours minimum. Buyers often accompany the home inspector they've hired – and will feel more comfortable to ask questions if the sellers aren't present. Remove pets and/or crate them if they can't be removed.
*TIP* Please note that the inspector will also typically test all light switches, ceiling fans, windows, doors, receptacles, and appliances. GFCI outlets are also tested during the inspection.
Therefore, it is strongly recommended that you check the outlets upon returning to the property to make sure that all appliances (freezers, etc.) are operational.
(Sometimes the "resets" for the GFCI outlets are hidden by personal items, shelving, etc. and humans can make mistakes, so ensuring all items are as they should be is our recommendation!)
---
When Will We Find Out The Results Of The Home Inspections?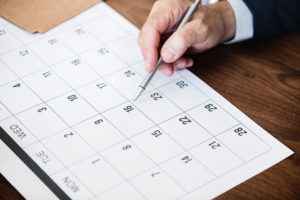 Most PA Agreement of Sale contracts include a 10-21 day "window" called the "inspection contingency period" during which time the buyer can perform all chosen inspections, and provide their written response, per the Agreement of Sale.
The buyer(s) will respond in writing (via their agent) to the inspections within the given time period as outlined on the Agreement of Sale.
What Happens If Items Need To Be Repaired?
Buyers may terminate the contract and have their earnest money returned if sellers and buyers are unable to negotiate to everyone's satisfaction on any issues which arise during the inspections.
Termination is rare, as experienced Realtors are accustomed to assisting in negotiating successfully with all parties and finding agreeable solutions to items of concern.
More often, buyers will ask sellers to handle some repairs and/or provide credit at settlement so that buyer can complete the items after settlement.
What's The Timeline For Inspections And Negotiations?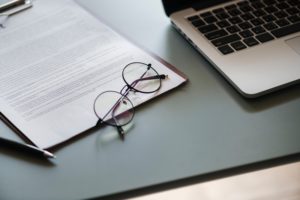 The inspector will provide the report(s) to their clients, the buyer(s). Per the PA Agreement of Sale, sellers are also entitled to receive a copy of the reports upon request. (Just notify your Realtor, and they will obtain a copy for you.) Reports are typically available approx. 72 hours after the inspections are completed.
The buyer has a deadline for providing their written response (normally within 15-21 days of contract acceptance), and sellers also have a deadline within which response must be written and returned to the buyers (normally 5-7 days after the buyers' deadline). Your Realtor will navigate and guide you through this entire process!
If serious issues or concerns are found, it is important to realize that they will need to be addressed – either by completing the requested repairs or by offering the buyer(s) a credit at closing, if agreed upon by the buyers – and if permitted by their lender.
*TIP* It's important to note that any safety-related concerns and/or deferred maintenance items are generally the responsibility of the seller. These items may include – smoke detectors, GFCI outlets near water sources, chipping/peeling paint, HVAC maintenance if records show past maintenance happened 12 months ago or longer…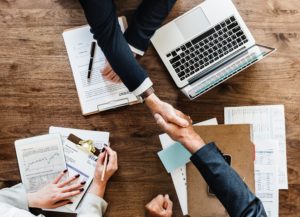 Rest assured that our team has been successfully negotiating inspections and repair issues for many years, and we'll work help our seller clients throughout this process!  Our goal is always to make this a "win-win" for all parties!
Questions or concerns? Call The Jennifer King Team
@ 717-723-9080!