Real estate photography tips for prepping your home for sale! Ready to sell? Call The Jennifer King Team @ 717-723-9080!
General Tips To Prep For Photos & Home Selling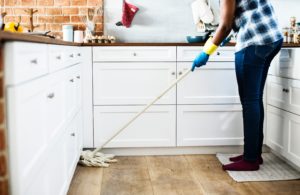 Thoroughly clean the entire house (vacuum carpets, mop hard floors, clean countertops, clean windows, clean ceiling fan blades, doorknobs and light switch covers, clean exterior cabinet surfaces)
Turn on overhead lights and all lamps
Replace burned out light bulbs
Use bulbs of the same color shade/temperature (ALL incandescent or ALL compact fluorescent)
Turn ceiling fans OFF
Turn TV's OFF
Turn computer screens OFF
Open blinds/window treatments to allow as much natural lighting as possible
Remove personal photographs (or replace with non-personal decor)
Make beds
Remove small floor rugs to expose flooring
Front Exterior Tips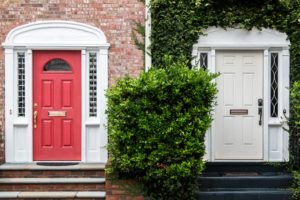 Close garage doors
Remove cars from the driveway and from the front of the home
Tidy the landscaping (mow, trim shrubs, clear leaves, remove snow)
We recommend a fresh welcome mat and flowers / pots by the main entry door when possible
Clean all doors to the home and ensure that cobwebs are removed from the eaves and door frames
Back Yard Tips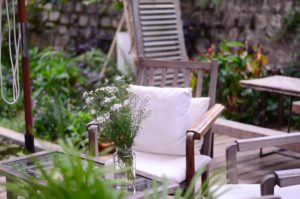 Clean porch &/or patio, ensuring that any furnishings look neat and orderly (Pillows/cushions should be vivid, not faded from outdoor exposure)
Turn on any water features (ponds, fountains, etc)
Remove trash cans
Kitchen Tips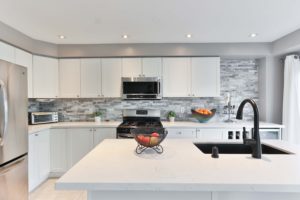 Clear countertops completely. Less is more in this space!
Leave a max of one small appliance (ex. coffee maker) on the counter
Remove all magnets, papers, photos, etc. from the refrigerator
Place garbage cans into a pantry or closet
Sink should be empty and clean
Dining Room / Table Tips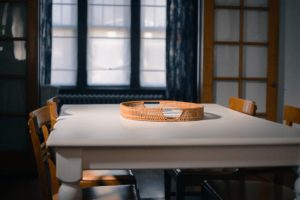 Clear table and clean the tabletop (or 'stage' by setting it w/ pretty settings)
Feature one centerpiece (flowers, candle, something decorative)
Straighten the chairs and ensure even placement around the table
Remove child seats/highchairs
Living Room / Family Room Tips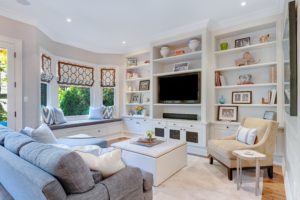 Remove papers – magazines, mail, etc.
De-clutter the fireplace mantel (We recommend a max of 3-5 items, including art)
Does the fireplace look neat and clean?
Fluff and/or freshen furniture pillows
Toys should be put away in their designated spaces.
Bedroom Tips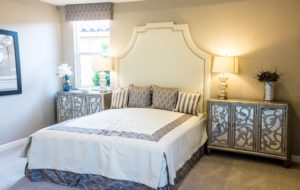 Make bed, including decorative pillows/shams if available
Clear nightstands
No visible charging cables
Clear the top of dressers
Remove personal / "people" photos
Removing items stored under the bed that may appear in photos
Consider removing names, wall stickers/posters
Remove dirty diapers
Bathroom Tips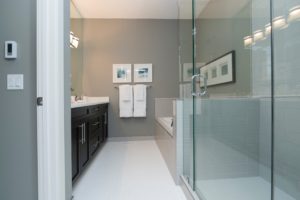 Clear countertops completely. No soap, toothbrushes, medications, deodorant, etc. (We recommend that you consider securing medications for all showings)
Toilet seats completely closed
Closet doors closed
Remove toilets from showers and bathtubs
Towels – only new, unused or like-new towels should be visible
Remove mats / rugs
Pets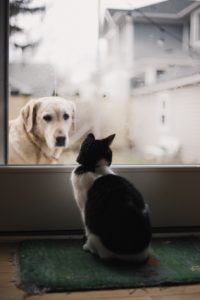 Place food and water bowls in a closet
Place pet beds/toys in a closet
Use a lint roller on furniture to remove pet hair
If pets can't be removed, ensure that they are crated
Ensure floors are clean. (Pet drool, etc. can cause sticky floors and that's NOT a great impression for potential buyers!)
It's extremely important to remember that how you 'live' in your home – and how you 'live' when presenting your home for sale – are not one and the same. Clean, organized homes make potential buyers feel relaxed and relay the message that the home has been well loved and cared for! This can lead to a quicker sale, a better price and a better experience throughout the transaction!