Congrats on your upcoming home sale!
Southeastern PA Sellers – Utility Transfer Information
I just wanted to personally congratulate you on your upcoming closing – and remind you to make sure you've got all of the utilities set to transfer to the buyers – effective on the date of settlement.
Please use the terminology "transfer" – vs. "cancel" or "terminate," to ensure that additional fees will not be incurred by the buyers to restart the services. Please use the date of settlement – or the buyer may incur additional charges to reinitiate the service.
Please remember to transfer:
heating fuels
electricity
cable
phone
trash
recycling
*Note* – public water & public sewer bills services are required to be transferred by the title company conducting the settlement, as these two items may become liens against the property if not paid in full and transferred.
Please also remember to change your address with the USPS
and any other mail/delivery services (including all shopping sites, to avoid the buyers receiving packages meant for you!)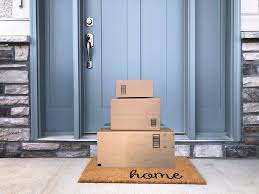 As always, if you have any questions, or there's anything we can be doing to assist you, reach out anytime! We'd love to help!
Happy moving!
Jennifer King (& the team)
717-723-9080