Selling a home in PA? This list is an estimate of actual closing costs for sellers in Pennsylvania.
Wondering how much closing costs will be when selling a home in Pennsylvania? This list of typical costs is an estimate and should be held as true and actual costs. Costs will vary based on company chosen, price of your home, negotiations, etc..
How much are commissions?
In Pennsylvania, commission is 100% negotiable and will vary based on experience, agency, location, etc.. Commissions typically cover marketing, advertising your home to other agents, listing your home on popular websites such as Realtor.com, Facebook, blog sites, Trulia, Zillow, etc..
Let's use a scenario where an average priced home in Lancaster County is $250,000 (which we will use throughout the following example). In Pennsylvania, the seller typically pays the entire commission to both the listing agency and the buyers' chosen agency. In this example, we will use a total commission example of 6%. This means the commission cost would be $15,000 total.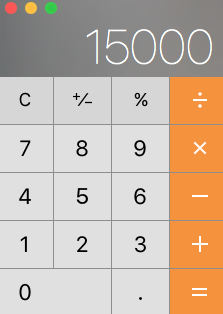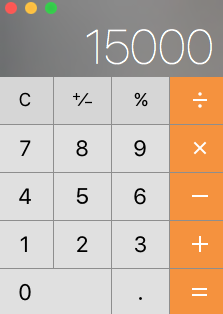 Again, commissions are negotiable. Keep in mind that if commissions are similar between agents, one agent may be brand new, while another may have many years of experience and and hundreds (or thousands) of proven / successfully sold homes. Having a knowledgeable agent is extremely important when dealing with one of the largest assets you own. Never choose an agent based strictly on commission. Not all agents are created equal, and the marketing plan for your home can equate to very quickly selling your home for more money, and more quickly, resulting in a higher net and more money in your pocket!
---
What does it cost for an appraisal?
Currently in Pennsylvania, the average cost for an appraisal fee is $375-$475, however that can vary with the size of your home, etc.. It is typical currently for buyers to pay for the appraisal cost as part of their fees to purchase. The appraiser evaluates the home from top to bottom, adjusts for upgrades and improvements, measures and adjusts for square footage differences, etc..
---
Is it worth staging a home?
It is very important that your buyers have a great first impression of your home. Sellers can opt to hire a home stager, with typical costs ranging from $500 to $3,000 depending on the extent of the staging requirements. Some Realtors also have earned their ASP designation, which means they are Accrediting Staging Professionals from an industry-recognized standard. This can be very useful – especially if you're willing to put the work into the items your ASP Realtor recommends prior to listing!
Closing Costs
It's important to note that there is NEVER a "standard" commission. It is always negotiable. You could pay as low as 1% of the sales price for a discount broker with limited services, or as high as 8% (or beyond) for an experienced and/or niche Realtor. The total commission charged is typically split equally between the listing brokerage and the selling brokerage. Keep in mind that if a Realtor isn't able to negotiate their agency's commission, that could be an indication that they may also not be strong at negotiating a seller's sales price and terms.
Some sellers want the listing agency to work purposefully to sell the home themselves, and agree to pay the full commission in a dual agency scenario.
Some sellers don't ever want their (seller's) agent to represent a buyer in the same transaction. This should be an item of discussion between you and the Realtor(s) you interview.
It's also important to note that agents don't typically keep the entire commission. Most agencies will split the commission earned with their agents, and, of course, the gross commission is subject to income taxes.
It's also important to note that in Pennsylvania, the transfer tax (currently 2% – 1% to local & 1% to the state) is typically split between seller and buyer. Other typical fees for sellers include:
wire fees (typically $25-$50) to overnight your payoff to your lender
final water and sewer bills (which the title company is required to collect and pay, per the water and sewer authority's reported final billing) The requirement to pay is due to the fact that these items, if not paid in full, would be come liens against the property.
tax certifications (typically $20-$50), as charged by the local tax authorities and the school district
brokerage fees (typically $300-$800, currently). While this subject often has questions surrounding it, it has become typical practice in the local real estate market for real estate brokerages to charge a flat fee to consumers (sellers and buyers) represented by their agency. The fee is typically used to offset the brokerage's fees for processing the file. It is certainly fair to ask an agent who establishes the fee being charged, and whether the fee being charged is different from the fee the brokerage charges. (We've seen some agents add additional fees to the brokerage fee, resulting in additional income to the agent.) It's equally important to note that if the agent doesn't collect this fee, the brokerage typically deducts it from the agent's commission check when paid. (further reducing the agent's income)
Seller assistance – In years past, people typically saved 10%, 20% or more to put down towards a home purchase. For those of you who have been in your home in excess of 15 or 20 years, seller assistance may be a new concept to you. Basically, it allows the seller to pay part of the buyers' closing costs, to help them get into a home. In today's environment, many buyers, even double-income home buyers, are living paycheck to paycheck. Whether we (or you) agree with how people handle their finances, the reality is that many (perhaps even most) buyers today can afford the monthly payment, but don't have funds to cover all of their own closing costs. When a buyer is using a low-down payment conventional loan, they can typically request the seller to pay up to 3% of their closing costs. If the buyers are using a higher down payment (lower financed) amount on a conventional loan – or a VA, FHA, USDA (government loan) program, they can typically ask for the seller to pay up to 6% of their closing costs at the time of settlement. (These fees are reduced from seller proceeds, not additional funds for the seller to bring to closing/settlement.)

Let's look at this scenario. If a buyer is purchasing a $250,000 home, for example, and requests the seller to pay 6% of their closings costs as terms of the offer, this essentially means the seller is receiving a net offer of $235,000. ($250,000 x .94). This is essentially the same as the seller receiving an offer of $235,000, although there is a minimal differential in closing costs.
Seller assistance (or "seller assist," as it's frequently called) is a feature of many loan programs, that helps buyers pay for a portion of their closing costs. It becomes a debit to the seller – and a credit to the buyer at settlement.
Choosing an agent to help you with the process
The old saying "you get what you pay for" – certainly applies to real estate. Your home is a big investment! Keeping the agent commission for yourself – by selling the home 'by owner' (or FSBO, for sale by owner) may seem like an easy way to do that. The problem with that is that statistics show that you leave more money on the table by opting out of professional services!
How much more?
According to NAR (the National Association of Realtors), the average home sold for $185,000. A 6% commission would mean commission expenses of $11,100! Ouch!
The typical home sold by an agent last year sold for $245,000! That's a $60,000 difference! Keep in mind that if you sell by owner, you still typically pay the agent who brings the buyer. (for this example, we'll assume that the $11,100 is cut in half, saving you $5,550). That amount of money (& in fact the entire $11,100) can certainly be gained by hiring a true professional. As you speak with Realtors, remember that agents with a proven sales history and market plan typically help sellers achieve more money – and sell more quickly! Experienced agents will know their statistics (list price vs. sales price ratio, average days on market for their clients, etc.) For example, if agent "A" typically sells the home for 98% of list price, this indicates their strength in the market place – at properly preparing and pricing homes that they sell. If agent "B" doesn't know their statistic, run! Okay, seriously, though…if agent "B" typically negotiates 89% of list price as the sales price ratio, that alone means a 9% difference in what the agent you choose could cost you (or earn you!). Choose wisely!
6 Ways A Professional Makes Home Selling Simple:
Consulting/advising you on needed repairs, updates or upgrades prior to listing. (ie. I had a seller invite me to their home for the first time. They were thrilled to show me their new 'sunroom' which had been added to the tune of nearly $18,000. I cringed – but as always – truthfully told them that an appraiser is likely to grant only a $3000-$5000 return on that investment when it comes to the property valuation. Weeks later, the appraisal returned, and the value of the added sunroom was $3800.) It's very important to have a knowledgeable Realtor look at your home prior to listing – to give you expert advice on what improvements do (or do not) make sense and give you the best return on dollars spent!
Pricing your home based on current market data. While there are public portals which provide estimates, the truest opinion of value will come after an in-home consultation with a local professional.
Actively marketing your home to buyers – and other Realtors!
Showing concierge services – handling the scheduling of showings, and providing subsequent feedback after the showings.
Negotiating the best price and terms for your home
Paperwork – There's a lot of it – and fees 'saved' by doing things on your own can quickly be lost if the legal procedures for paperwork aren't followed precisely!
If you're considering your home in southcentral/southeastern PA, consider contacting The Jennifer King Team @ 717-723-9080 for your complimentary in-home consultation! Put our experience and proven market track record to work for you today!